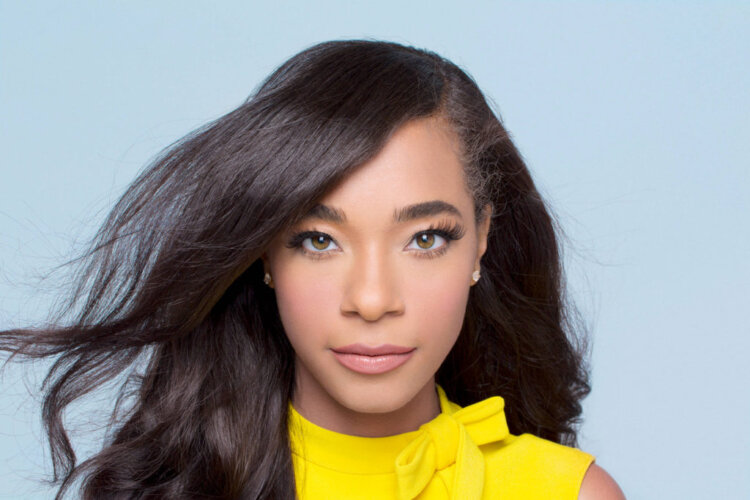 IMAJ is a Country singer-songwriter and humanitarian who is passionate about using her career and music to promote world peace. Mayim recently caught up with IMAJ to talk music and world issues. (You can learn more about IMAJ and her music at her website.)
Mayim Bialik: I learned about you when I saw your "Hallelujah" video…you have such a beautiful voice, and you sang it in five languages!
IMAJ: Growing up in Miami [daughter of Philip Michael Thomas of "Miami Vice"], I was surrounded by so many different cultures and ethnicities, there's such beauty to languages, and music as a universal language is my main language. My father spoke quite a few languages in his acting career so maybe that's also how I picked that knack for language up. I'm not fluent but I sing phonetically in different languages.
MB: Did you always know you wanted to be a singer?
IMAJ: I grew up in a very creative environment; my father being an actor and a musician and a Broadway singer and my mother being a model and a writer of songs, poetry and plays. They both encouraged us to be creative and they allowed us to experiment. I think a lot of times throughout life as we grow older we forget what it's like to play, but my parents never forgot that. So I grew up listening to music, playing instruments, writing, painting, everything artistic. One of my favorite things to do is write; I love the story and the tradition of country music [which] always told a story so I gravitated towards that. Country music has always been what came most naturally to me.
MB: Who do you consider your main musical influences?
IMAJ: Growing up, I listened to everyone from Mozart to John Lennon to Dolly Parton. But some of my main influences are Johnny Cash; he was "the Man in Black" but he had a message for society to move towards being more unified and inclusive. Charlie Pride is amazing; I actually got to meet him. He broke barriers by being the first black male country artist. Kacey Musgraves is my favorite modern country singer, right now.
MB: I know there's a lot of pressure to look and be a certain way in your industry just like there is in my industry. What's your experience been like?
IMAJ: Well, as a black female country artist, I'm definitely not something you see every day! Hank Williams Sr., who most people consider the grandfather of country music, was actually taught by a black street musician, so it's in our roots. Country is in our roots; it comes from blues.
People ask me about being a black country musician, and some people want to question whether I'm authentic or not. I actually have helped bring an entire new demographic to country music. A lot of people say to me, "I didn't like country music, but I like your music," which means that my message is doing the right thing, since the message I want to send out is one of coming together and solidarity.
MB: What's it like being a country singer who is also bringing issues of the black community into this form of music? Your song, "A Different Kind of Country," mentions Martin Luther King and Rosa Parks, which are not topics typically found in country music!
IMAJ: That song for me is about how our country is changing – I believe for the better – as far as all the people coming together. With all the craziness going on in this country, it's really easy to get in a funk at what sometimes feels like the fall of certain aspects of American civilization, if you will. But what a silver lining it is that we see so many people coming together and fighting against injustices and women marching, and everyone coming together…
MB: Thank you so much and good luck, IMAJ. So nice talking to you.
IMAJ: Peace and love!