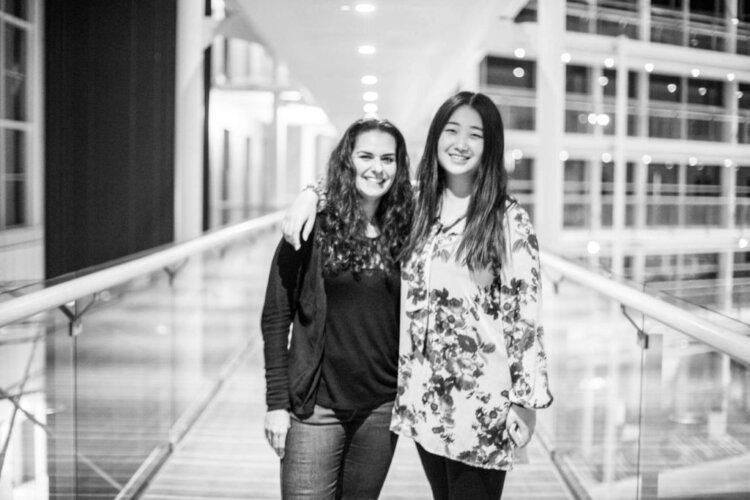 [Image: Guest writer Zheshu (right) & best friend, Regina]
My name is Zheshu. I'm from Shanghai, and I am currently studying in Illinois. My best friend, Regina, is from Barcelona, and she's currently living in London. There's no reason we ever should have known each other because of how far apart we live from one another. However, we did, all because of our shared passion for art, The Big Bang Theory, and GrokNation.
Our friendship began in online forums where people can share their Big Bang Theory fan art. After not drawing for years, Regina had recently taken up drawing again, something I was interested in trying as well. Regina found my artwork and complimented me, and that's where our conversation started.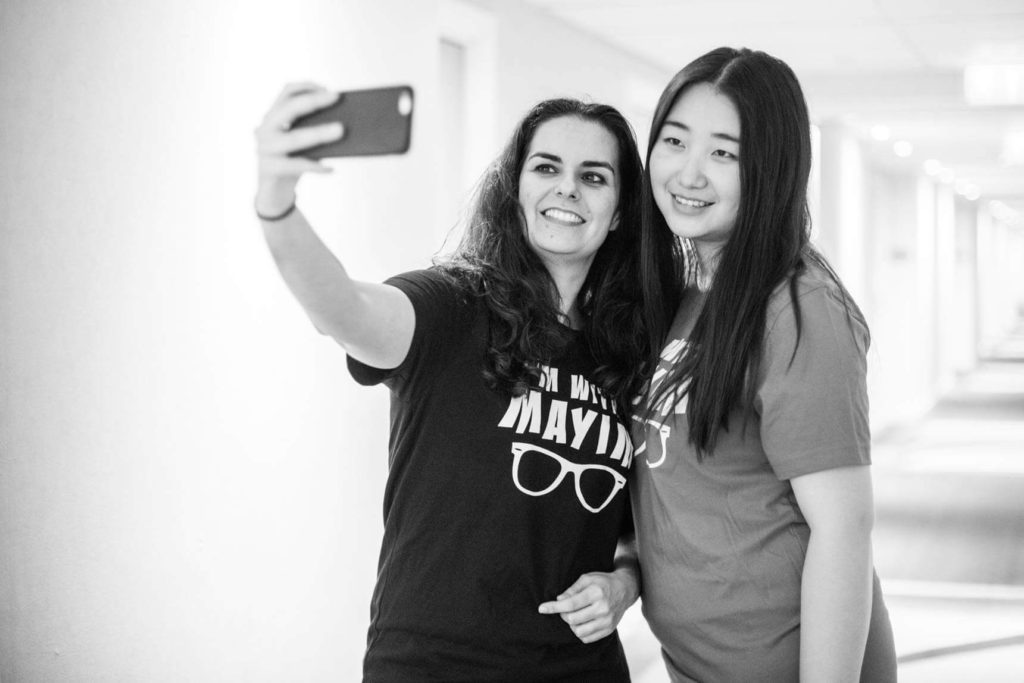 However, it is hard to build a friendship with someone online if you cannot find a common interest to bond over.  When Regina tried to communicate with me, I felt very insecure because we really didn't know each other well. But discovering GrokNation and – especially the "behind the scenes" posts Mayim writes about working on The Big Bang Theory – really helped us develop our friendship. These posts gave us a lot to talk about and we "fangirled" together.
Before reading Mayim's posts on GrokNation, Regina and I knew nothing about Judaism. But now we know a lot about the Jewish culture. Regina and I have completely different cultural backgrounds, and Mayim's posts reminded us that it is essential to learn about and understand each other's cultures in order to build a good friendship. For example, Spanish people tend to start and end the day late, but being Chinese, I prefer to wake up and get to sleep earlier. Sometimes I need Regina to help me with my artwork and Spanish, and she needs help with her English, but we always try to follow each other's schedule in order not to bother one another.
I spend more than half of the year studying in the United States. When I am at home in China, I try to pay attention to current events that happen so that I can have something to talk about with my American friends. I want to share some of these things with Regina as well, but sometimes I can only communicate in a superficial way. Knowing that Mayim will likely share a summary of events as well as her thoughts about it helps Regina understand more about the things I am trying to share with her. In this way, GrokNation serves as a bridge between us.
GrokNation has given us a lot to talk about so we could become more comfortable with each other. We have found that we actually have a lot more in common than we first thought. We now talk everyday and we have become best friends through the internet. Regina has helped me improve my Spanish and I have helped her improve her English. We cheer each other up when the other feels overwhelmed because of work or school. We share our drawings with each other and we talk about our opinions on important things.
Our friendship evolved so quickly that, after a few months, I really wanted to meet Regina in person. My summer vacation lasted for three more months, so I had a chance to fly from Shanghai to London in order to meet her.
When I heard Regina calling my name in the lobby of the hotel where we met, I was so excited – I ran to her and hugged her. We were afraid that this meeting was going to be weird and awkward, but it was not. Regina was as perfect as I imagined she would be. We talked a lot; we took a lot of pictures together. It was as if we had been friends for years.
Without GrokNation, we could not have kept this friendship going. We live so far away from each other and there is a 15-year age difference between us. We have different thoughts and we come from such different cultures. GrokNation really narrowed down the distance between us, first emotionally and then physically. Regina is planning to come to Shanghai so that we can meet again, and I am really looking forward to it. Thanks, GrokNation, for bringing me a Spanish and art teacher, an emotional support, and a best friend forever, Regina.
This piece was submitted as part of the GrokWithUs initiative, designed to highlight the stories and experiences of GrokNation readers.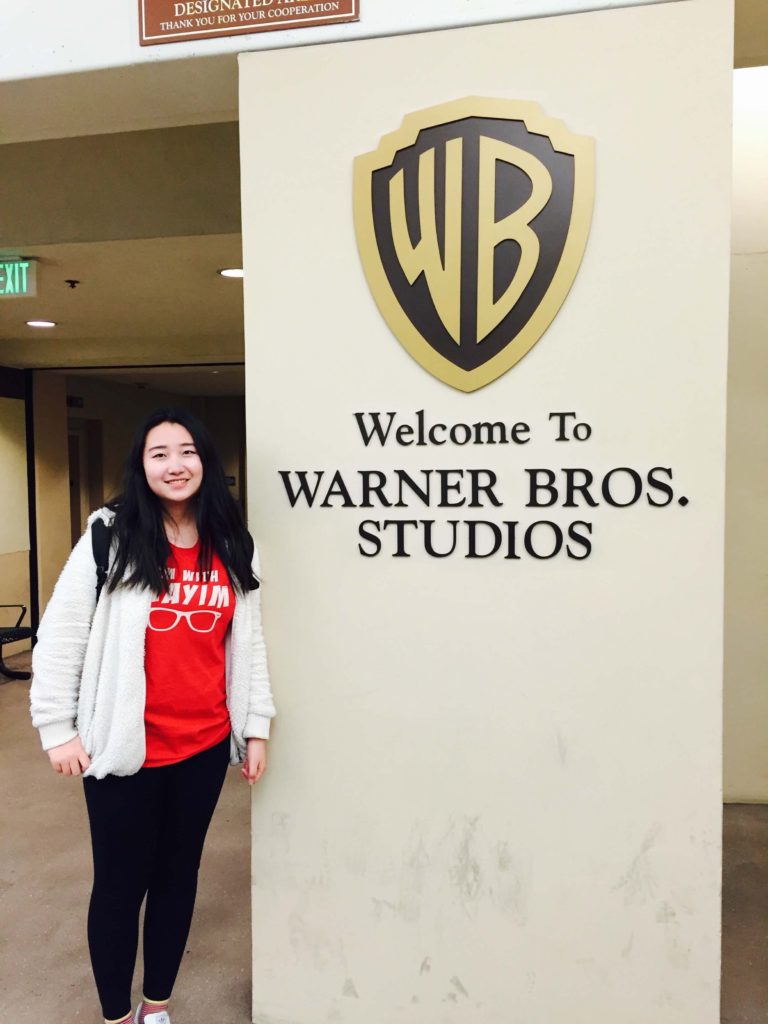 Zheshu Zhu is from Shanghai, China. She is a 20 year old college student, currently studying anthropology and Spanish in the USA. She has always been a big fan of art and started dancing and playing music from a young age. Thanks to The Big Bang Theory, she started drawing as well. When she has time, she enjoys sharing her artwork of The Big Bang Theory as well as her daily life with other TBBT fans.