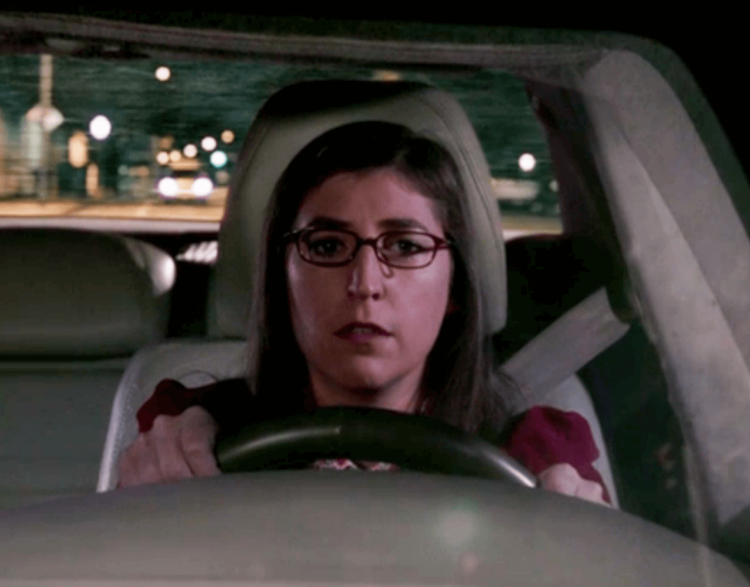 My goodness. That Thanksgiving episode of The Big Bang Theory was kind of intense, right? (If you haven't watched yet, you may want to save the post for after you watch…)
This episode starts with Amy and Sheldon kind of agreeing to spend quality time together on Thanksgiving. Even though they are both nervous to be together, the day goes very well, and Amy expresses that she misses being with Sheldon.
The hardest part about this episode is that in the final scene, we see Amy mistakenly assuming that since she was the one to throw the brakes on the relationship that Sheldon was simply waiting for her to hit the gas again. In what was a heartbreaking scene to perform and – as I am told – to watch, Sheldon declares that he is not ready to open himself up again to the possibility of being hurt. Ouch. The episode ends there.
I don't know that it is ever easy to sum up what it is like to perform a scene like this as an actor. What I can tell you is that the reason that Amy looks so sad when Sheldon breaks her heart is that I felt sad.
I have written here before about not being a trained actor, and I don't know if the way that I perform falls under the official category of method acting. What I can tell you is that I think I am actually a very bad actor because a truly good actor would be able to act heartbroken when they weren't.
I acted heartbroken because I felt it very deeply. I am not going to tell you what will happen next but I will tell you that when I filmed the episode that you just watched, I had no idea what was going to happen in the next episode, and that not-knowing-about-the-future was part of my process as well.
It means a lot to our writers and to us as actors that we have such a loyal and enthusiastic set of fans that care so deeply about all of these characters. As Amy, I get to act out a lot of emotions and feelings that many of us are conditioned to not express or talk about. For that, I am grateful to our writers for allowing those parts of themselves to be expressed through our characters.
It goes without saying that you should all stay tuned for next week's episode…you will not be disappointed; I wasn't!