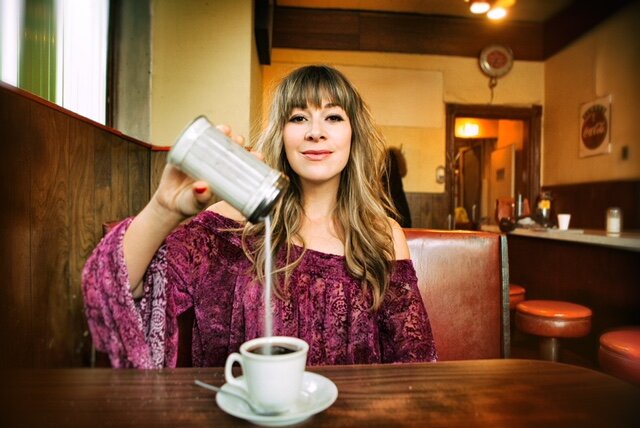 So "Girl's Gotta Do," the first single from Metaphora, Jill Barber's new album (out 6/22), went to #1 on Apple Music Canada's Singer-Songwriter Chart. Jill calls the song a "challenge to the patriarchal status quo as we usher in a new era of equality." We can get with that, and we are happy to share the next single, "Bigger Than You," along with this interview with the Canadian singer.
GROK NATION: What inspired the song, "Bigger than You"?
JILL BARBER: Although I wrote this tune before the #MeToo movement began, there was already an undercurrent of empowerment and solidarity rising in my community of women. I feel like we had all been whispering some form of "me too" for years before that whisper became a roar. I wrote "Bigger Than You" as a way to (years later) process a relationship that I had with a powerful man in my industry who tried to manipulate me. At the time I felt like it was all pretty normal, but in retrospect it was fucked up. This song gave me the chance to re-cast myself as the hero.
You've described "Girl's Gotta Do" as "a challenge to the patriarchal status quo." Can you talk more about that?
A lot of people, but especially women, have an inner critic. That inner critic lives to uphold the patriarchal status quo. Her voice may sound like a harsher, meaner, bitchier version of ourselves, but rest assured…she is not serving us in any way. I am working to re-wire that inner voice to be my inner HYPE woman. This is the voice that tells me I deserve it, I've earned it, I'm worth it. This was this voice that kept repeating "a girl's gotta do" like a mantra to me the day I wrote this song.
Please explain the thinking behind the album title.
The whole album is a metaphor for how women fight the bull every day with style and grace. The original greek word METAPHORA means to bear, to carry and to transfer, which seemed a fitting title for the process of trying to express my experiences in song.
Why did you decide to explore a different genre for this album? Why did you feel the material here called for pop? How might have the ideas in these songs been expressed or received differently in other genres you've explored?
I've explored a bunch of different styles of music, but I've never wholly identified as being any one genre. I am a singer/songwriter, and a music lover, so the influences in my music are broad and reflect my own diverse tastes. Working within genre limitations can be artistically restrictive… when I feel boredom creeping in I know it's time to switch it up. I am steadfast in my belief that the production should serve the song, regardless of genre… and in the case of this batch of songs I am singing about my experiences as a woman in modern society, so I needed a more contemporary musical vehicle to deliver my message. And pop music is fun to sing and dance to… and why not sing and dance whilst smashing the patriarchy?