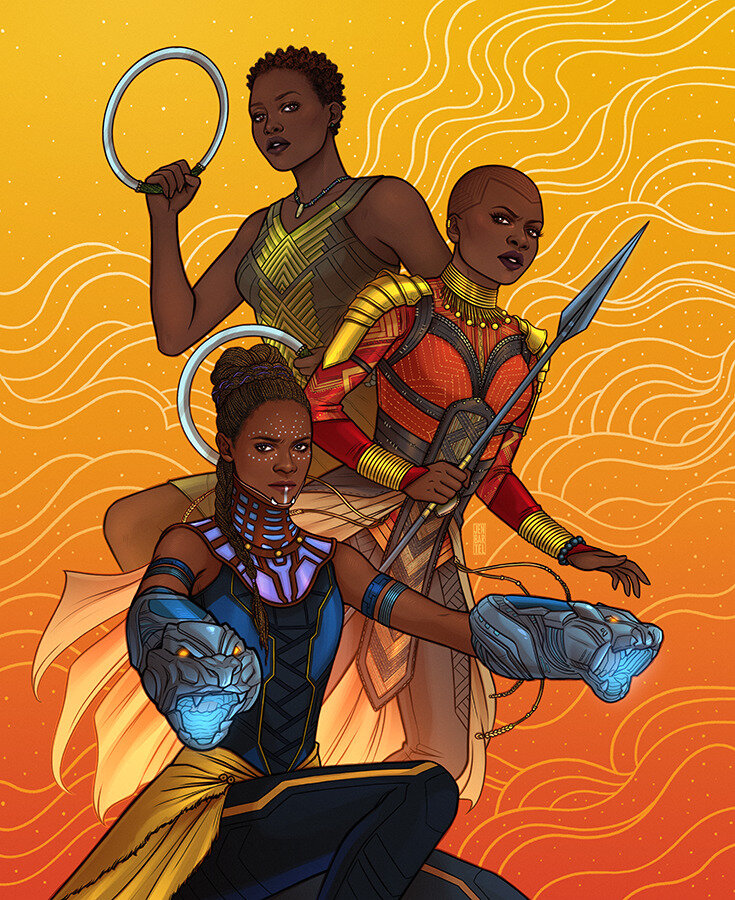 We are often told that fewer and fewer Americans are reading fiction each year, but those numbers don't seem to include millennials. While their older counterparts are apparently eschewing fiction, 80% of millennials have read a book in the last 12 months. Meanwhile, girl centered graphic novels are dominating the middle grade market; my kids (11 and 7) are deeply in love with Dork Diaries and similar books. "Anything by Raina Telgemeir, Mom," my 11-year-old told me recently. "Anything by her. Just buy it for me." And then, belatedly, "Please?"
The world of comics has broadened in recent years, so much so that it's even making waves in mainstream comics (defined for the purpose of this article as superhero comics put out by the Big Two, Marvel and DC). When Shea Fontana's DC Super Hero Girls series launched in 2015, I was skeptical, but my kids fell in love with the concept hard and fast. Since then, they've been much more interested in my own collection of Marvel titles—Ms. Marvel, Unbeatable Squirrel-Girl, and Unstoppable Wasp, to name just a few that have been borrowed from my shelves.
A lot of the new perspectives in comics has come from a crop of new, diverse creators. For a long time, the world of comics was dominated by white male creators. While women and trans people have a long way to go before achieving any kind of parity, there are some amazing creators making waves and bringing fresh new stories into the world – superhero or otherwise.
If you know much about comics, you've probably heard of Gail Simone from her work on Batgirl, Birds of Prey, and Wonder Woman. Captain Marvel and Kelly Sue Deconnick are closely tied together, especially with the Captain Marvel movie coming out on March 8—and yes, I'm absolutely bringing my 11-year-old to see it.
Here we're highlighting some creators that you may not have heard of, those who are most marginalized—women and trans folks (primarily those who identify somewhere between trans femme and agender) who are non-white and queer.
The first thing I realized while making this list is that there are a lot more women working as artists than as writers. This makes sense, in a way; there are more vehicles for people to put art online and have it discovered (often reducing some gender biases by seeing the finished piece before meeting the person or seeing their real name). Jen Bartel is a great example of this; her fan art on Deviantart got her noticed by Marvel, and she has since become one of the most sought after artists for mainstream variant covers. This led to a creator-owned ongoing, Blackbird, launched with writer Sam Humphries.
The road to writing comics, especially for the Big Two, is much harder, and is often laced with more backlash. When word broke that Eve Ewing would be writing Ironheart, for example, the naysayers were loud before they'd even seen previews. Ewing has a long list of incredible publishing credits, but since she hadn't written comics before, she was immediately doubted.
So with those things in mind, here are folks in comics that you should be watching out for:
For a very long time the world of comics has been thoroughly dominated by cisgendered white men. It's truly fantastic to see more diverse creators working their way into the world of graphic storytelling. It's going to be a long time before we see any kind of true parity in the work—but it's good to see the first steps being taken.