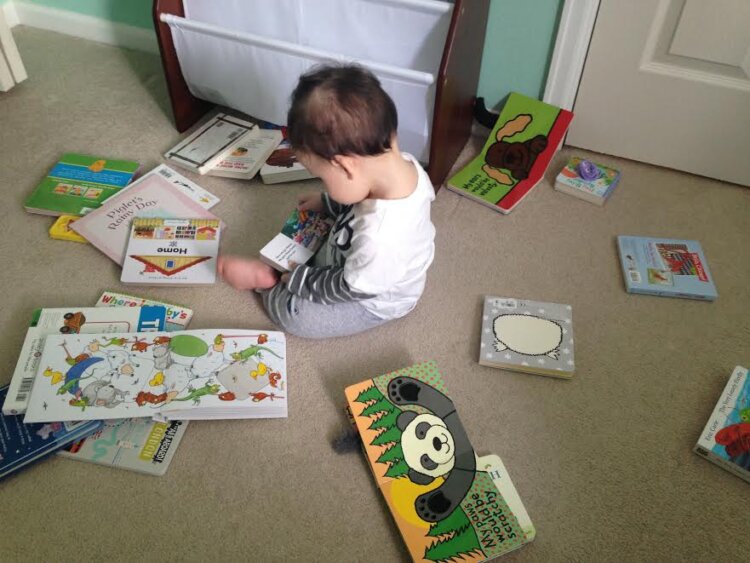 I am interested in building a diverse library of books for my son, who is half white and half Chinese. It's important to me that his books represent all races. Don't we all want to identify with the characters we see in our media?
It's also good to see people we may not normally cross paths. Every family could benefit from adding books that showcase diversity.
My son is just a year old; these books are for babies and very young children.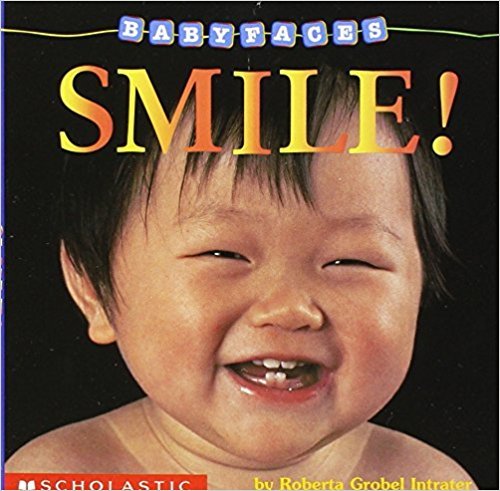 Smile (Roberta Grobel Intrater)
A typical board book without much of a story, Smile is a staple in our house. Each page has a photo of a young baby, some smiling big, others not as much. My son studies the clear photos of smiling babies and sometimes imitates them. I want my son to see babies who are both similar to and different from him, and this short book accomplishes that goal because of the many races that are depicted.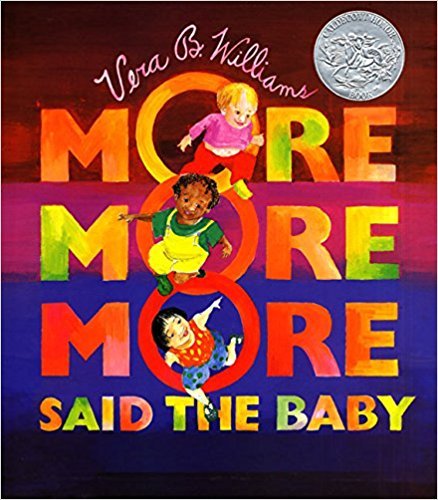 More, More, More Said the Baby (Vera Williams)
With three short stories rolled into one book, this Caldecott Award winner showcases family diversity as well as racial diversity. Little Guy is first up, and he interacts with his daddy in the story. Then comes Little Pumpkin and her grandma, followed by Little Bird and her mom. Little Guy is white, Little Pumpkin is black, and Little Bird is Asian. Each loving relationship ends with what my son is using sign language for a lot these days: "more, more, more."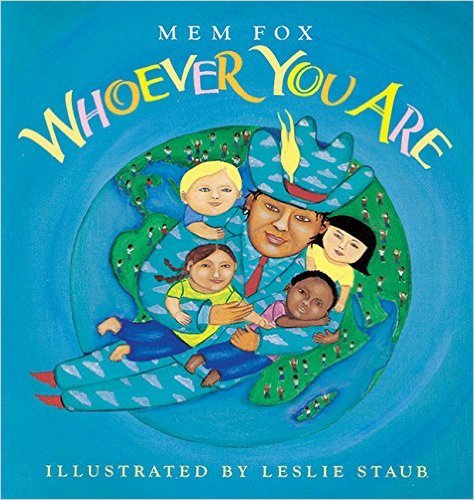 Whoever You Are (Mem Fox)
Children are naturally curious about the world and how people live in other places. My son is obviously a little young to have questions about such things, but this book answers them beautifully. Children all around the world look different, speak different languages, and live different lives, but all have the same hearts, smiles, cries, and laughs. The book then goes on to remind children that when they grow up to be adults, other adults have the same joys and pains, too. The illustrations by Leslie Staub add a lot of interest to the story, too, and depict families who appear to live around the world.
Dim Sum for Everyone (Grace Lin)
Given my husband's Chinese background, I was particularly interested to find books celebrating Asian cultures. Dim Sum for Everyone talks about the various foods found at the ubiquitous Chinese meal that I'm sure my son will love someday. My personal favorite part is that the dad in this book is called "baba," which is what my husband is teaching my son to call him. Author Grace Lin's books often feature Asian characters, so I can see several more of her books being added to my son's bookshelf as the years go on.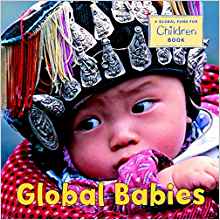 Global Babies (the Global Fund for Children)
Like Smile, this sweet book doesn't have much of a story (which is all the better for small attention spans). It is about how all babies are loved no matter where they live. Each page shows a photo of a baby living in a certain country, but the details are what really make the book fun. On the first United States page, my son and I (ok, mostly just me) can talk about how the baby is in the snow, what snow is, how all states don't get snow, etc. Then we move to another page and it's a little one in Malawi cuddled up and sleeping in a baby wrap on their caregiver, and we can talk about how all babies sleep and like to be cuddled.
Building a diverse library isn't easy, but if you do a little research, chances are you'll find a book or two (or a whole lot more) that are just what your child's library needs.