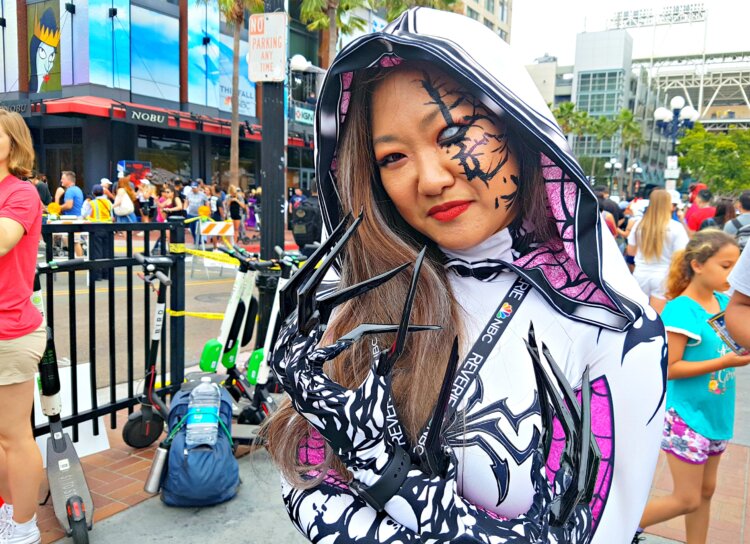 Cosplay is one of the hallmarks of any fan convention. Cosplay, a.k.a. costume play, started back in the '60s and '70s at science-fiction conventions. It allows people to dress as their favorite fictional characters while also showing off their creativity and handicraft.
Although at nearly any con you're bound to see many store bought pre-made costumes, you'll also see intricately constructed works of wearable art. No character is off-limits and creative mash-ups of different characters make cosplay at San Diego Comic-Con even more fun.
RELATED: Comic-Con 'Doctor Who' panel reveals fans are more than ready for a female Doctor
SDCC is the mother of all cosplay stages. Amateurs and professionals alike roam the halls and the Gaslamp Quarter (the district where the event is held), showing off their outfits. Many cosplayers plan all year for what to wear at the mega convention that sees upwards of 150,000 attendees.
This year we saw all sorts of characters and great use of imagination, including the soldiers of Wakanda, a dog dressed as Iron Man, a Hawaiian Stormtrooper and Deadpool as Bob Ross. (Yes, really.) Click through the gallery below to see some of our favorites. And be sure to let us know in the comments what your favorites are (or leave pictures of your own cosplay if you have them!).