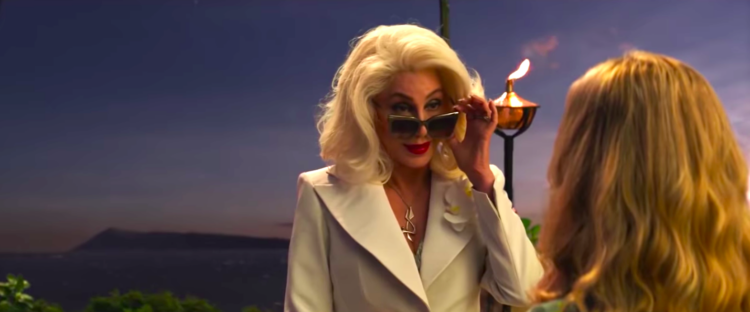 Before Beyonce, Rihanna and Madonna there was Cher. She burst onto the national scene in the 1960s and has somehow managed to stay at the top of her game in each of the decades that followed.
My first introduction to her was as a small child in the late 1970s via reruns of The Sonny & Cher Show. The show was big, colorful and fun and I quickly understood that Cher was a strong woman who would not take b.s. from anyone. As smart, funny and charismatic as she was talented, she could cut with a quip and charm with a wink. Looking back from my perch in 2018, it's clear Cher has made her mark on each decade by reinventing herself when necessary yet still remaining true to who she is every step of the way. That is no small accomplishment for anyone, especially over 50-plus years! As the Emmy, Grammy, Oscar and Golden Globe winner returns to the big screen (with a major cameo in Mamma Mia! Here We Go Again, in theaters July 20) it seems like a good time to take a look back at the iconic superstar's six decades in the limelight.
The 1960s
Sixteen-year-old Cherilyn Sarkisian met Sonny Bono, 11 years her senior, in a Los Angeles coffee shop in 1962. The duo quickly became a couple, and by 1965 had a Billboard no. 1 hit with "I Got You Babe." Cher's life was fully managed by Sonny both before and after their nuptials. Bono wrote, arranged and produced the songs they sang together and exercised control over Cher's few solo outings. They ended the decade with the 1969 birth of their daughter, Chastity, and in a career slump.
The 1970s
In an effort to reignite their stalled careers, Sonny brought Cher to Las Vegas, where their nightclub act attracted the attention of TV execs who wanted them on the small screen. In 1972, CBS' The Sonny & Cher Show was a top 10 hit and delivered an entirely new audience to Cher. Her acid-tongued wife persona to Sonny's happy-go-lucky husband immediately caught on with viewers who loved to watch Cher perform in fabulous Bob Mackie costumes each week. By 1975, however, the couple called it quits and their high-profile divorce sent the ratings of their show plummeting. Just as Americans were fighting to pass the Equal Rights Amendment, Cher embarked on the next stage of her career as a solo artist and single mom. She starred on a new self-titled variety show, married rocker Gregg Allman and gave birth to her son, Elijah Blue.
The 1980s
Facing another career slump following the cancellation of her TV show and sagging album sales, Cher threw herself into acting. She wowed critics with her Broadway debut in Come Back to the Five and Dime Jimmy Dean, Jimmy Dean and its subsequent movie version. Director Mike Nichols was so impressed with her acting chops he cast her opposite Meryl Street in Silkwood. That role scored Cher her first Academy Award nomination as a supporting actress and won her a Golden Globe. As her big screen career blossomed, so did her love life. She proudly and unapologetically dated a string of younger men before the term "cougar" had even entered the lexicon. As she turned 40, Cher formed her own production company and released Mask. The film debuted to critical and commercial success and further cemented her as a serious actress and businesswoman. She ended the decade with a best actress Oscar for Moonstruck and back at the top of the billboard charts with her Heart of Stone album.
The 1990s
Cher was briefly derailed in the early 1990s after being diagnosed with the Epstein-Barr virus and chronic fatigue syndrome, which left her too physically tired to maintain her singing, acting and producing careers. However, knowing she needed to earn a living, the diva turned to hawking health, beauty and diet products in infomercials. She earned upwards of $10 million for the ads, but became the butt of jokes for her perceived fall from Oscar grace to paid commercials. By the mid 1990s she was back on top again with more film roles and yet another musical comeback with her Believe album. It showcased more club music than her signature rock and roll, was gold and platinum-selling in 39 countries and earned the singer another Grammy. The album's title song still ranks as the biggest hit of her career to date. On the personal front, Cher publicly supported her daughter Chastity's coming out on the cover of The Advocate magazine, hailing herself the proud mom of a lesbian daughter.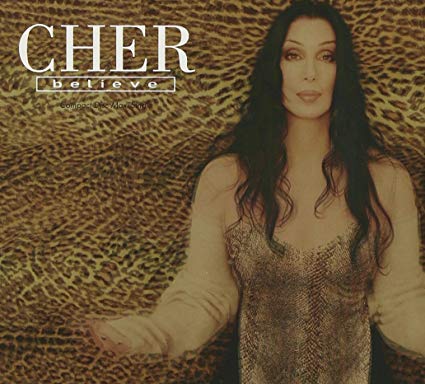 The 2000s
Cher burst into the 21st century with her "Living Proof: The Farewell Tour," a stage show that highlighted all facets of her multi-decade career. It was originally scheduled to run 49 weeks but was extended several times ultimately becoming the most successful tour ever by a woman and grossing $250 million. In 2008 on the heels of her latest international success, Cher headed back to Vegas for a three-year, 200-performance residency at the Colosseum at Caesar's Palace for which she earned a reported $60 million per year.
The 2010s
Always an icon of and advocate for the LGBTQ community, Cher publicly supported Chaz Bono's female-to-male gender transition. She released her 25th studio album which entered the Billboard 200 at number three—her highest position on that chart to date—and made her the only artist to date to have a no. 1 single on a Billboard chart in each decade from the 1960s to the 2010s. The high-profile ups and downs of both her career and personal life are the subject of a new jukebox musical titled "The Cher Show," which features three different actresses playing the star throughout her life. It is expected to arrive on Broadway at the end of the year around the same time her next album drops. There's just no slowing down for this septuagenarian!
Purchase tickets to Mamma Mia! Here We Go Again on Fandango.