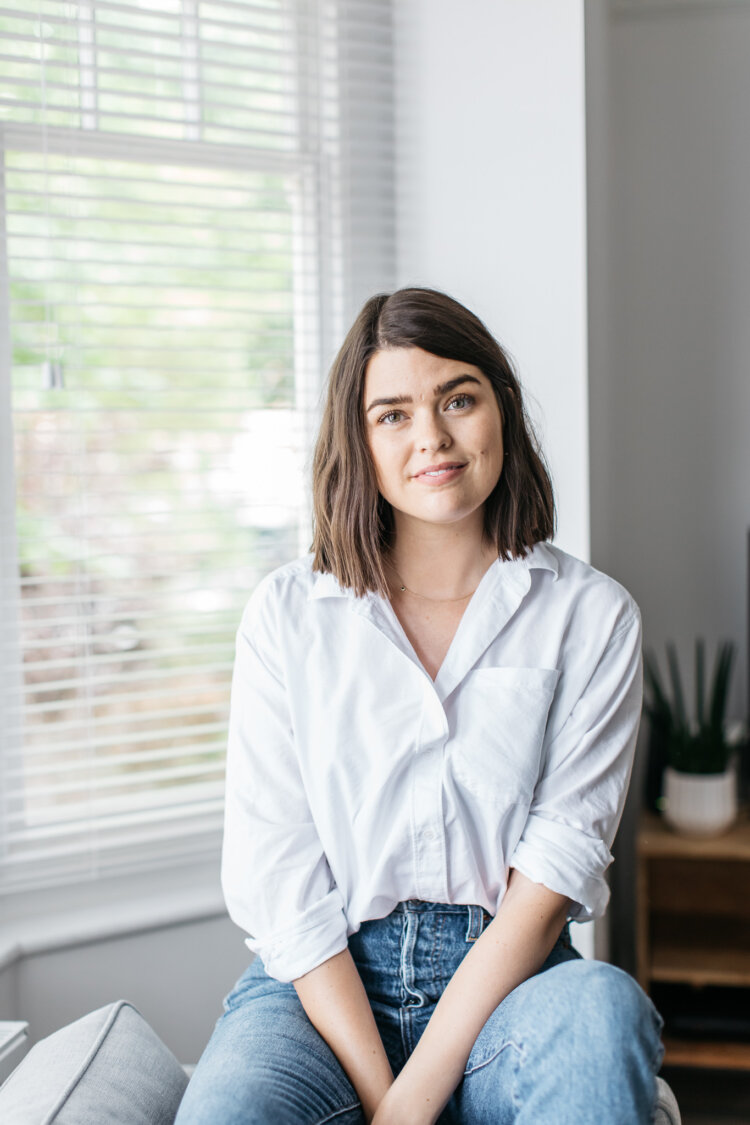 Complaining tweets, calling out culture on Instagram and cute, but never-ending baby photos on your Facebook timeline—social media can be exhausting. Not only is it often a drain on your time, but it also drains you emotionally and mentally. So how do you fight the social media fatigue?
Sure, there's always the option to go cold turkey, but for many of us that's just not realistic. There are emails to tend to, social engagements to arrange and the latest Ariana Grande video to watch; all of which can't be completed if your phone is sitting in a drawer turned off.
So how do we go about our scrolling business, without being a sponge for the negativity that's seeping across every tab of our online world? Here are some tools I've implemented while staying online to manage my brand, The Anna Edit.
TREAT YOUR FEEDS LIKE A NEWSPAPER AND FILL IT WITH GOOD NEWS
If your Instagram feed is the first thing you scroll through every morning, then start treating it like it's your morning paper. This is a tip I learned from my friend Clemmie, Mother of Daughters, and it's completely changed my experience of the app. Unfollow and mute accounts that aren't providing you with joy and instead follow only those who give new updates, insights and information that you look forward to digging into every morning.
USE THE UNFOLLOW BUTTON
Have an unfollow-spree across all of your social media platforms and apps, not just Instagram. Set aside an hour to have a scroll and remove yourself from (or mute) any WhatsApp groups that make you groan whenever you get a notification, then have a clear-up of Facebook, Twitter, Linkedin, Snapchat, or any other social apps that you find yourself using frequently. Take a look at your bookmarks and remove any sites that leave you feeling down in the dumps when you scroll through them.
CHEAT YOUR BRAIN—OUT OF SIGHT, OUT OF MIND
Delete apps you no longer use in order to free up memory on your phone, then curate a homepage that's right for you and your needs. If you feel happy with the amount of time you spend on social media then add those smile-inducing apps to your homepage so that they are easy to find. But if you need to put them to the back of your mind or they leave you feeling like a negative Nancy, then move them further away from your homepage to remove temptation to click. Making them harder to find so that they aren't staring you in the face every time you pick up your phone is a good way of tricking yourself into taking a different app direction the next time you're scrolling.
CAN'T STOP PICKING UP YOUR PHONE? GET SOME DISTANCE
So you've turned your back on the apps that were making you miserable, but if you're struggling to put some distance between you and your phone and find yourself reaching for it constantly, then put some actual distance in place. Try keeping your phone in your bag at the office, or charging it in another room if you're at home. This puts an instant stop to the pick-ups and subsequent scrolls that we do automatically; whatever the emotional outcome.  
SET YOURSELF SOME LIMITS
If there are certain sites or apps that you have to use for your job and you find yourself dodging the negativity left, right and center, then set up some parameters for how long you wish to spend on there each day. Moment is a good screen tracking app that allows you to see how much time you're spending on your phone and on what, and there's a tracker included automatically for iPhones in the latest iOS update. Both allow you to set time limits that then restrict access to that app or site once your daily quota is filled.
USE SOCIAL MEDIA AND ENJOY IT
Ultimately social media is fab. You just have to work out your own rules for play. I'd suggesting opting for the old #latergram from time to time. Social media is a great way to share, but it doesn't always have to be in real-time. Choosing to upload photos later allows you to really enjoy the moment rather than trying to find the best filter when you're out for coffee with your mates. Snap the shot, put your phone down and save it for later.
Anna Newton is an award-winning online content creator, who started the The Anna Edit blog (which is ranked as the fifth biggest lifestyle blog in the world according to Bloglovin') and YouTube channel in 2010. She is also the author of the new book An Edited Life, published by Quadrille February 2019, which you can purchase on Amazon.