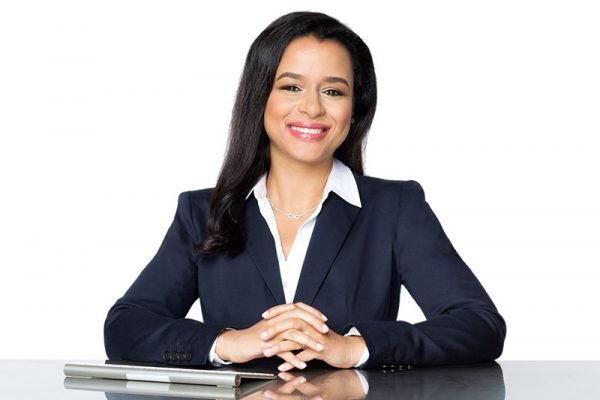 Like most women, I'm not a man. But as a working woman in the working world, I'm surrounded by them. The sausage factory has inundated every industry from government to tech companies to actual sausage factories, so it's imperative that everyone knows you're not there to serve coffee. Here are my 8 favorite tricks for dominating the male-dominated workplace.
1. USE SPORTS METAPHORS
If there's one thing men understand, it's sports metaphors. If someone did a good job, say it was a home run. If you're going to the bathroom, say it's par for the course. Using a sports metaphor is hands down the best way to skate to where the puck's going to be and keep the ball rolling before you throw in the towel.
2. GIVE GOOD HIGH FIVES
You'll be surprised to learn that high-fiving is a cornerstone of male congratulations in the workplace. Giving a good high five is appropriate in almost any situation—nailing that big pitch, free bagels in the break room, washing your hands after you pee. Slam your high five hard to assert your strength. Make sure no one is looking before you wince in pain.
3. LEARN HOW TO TALK ABOUT CARS
The men in your office are all going to talk about cars eventually, so you may as well learn what they know the same way they learned it—by visiting ferrari.com, porsche.com, and lamborghini.com.
4. NEVER MAKE ANY STATEMENT THAT SOUNDS LIKE A QUESTION, EVEN QUESTIONS
Most women sound like they're always asking a question, even when they're not? Don't do that. Make everything you say sound like a forceful statement. Your male counterparts might be intimidated by your confidence and eventually avoid you, but they will certainly respect you.
5. COMPLIMENT HIS SOCKS
Men have only two opportunities in life to express themselves fashion-wise: their left sock and their right sock. So focus on his feet and compliment the hell out of them. Make him feel like the hundreds of hours he wastes picking out his socks is totally worth it.
6. WHEN YOU'RE ASKED TO DO SOMETHING BECAUSE "THEY NEED MORE WOMEN," LAUGH IT OFF
You might be asked to give a presentation, go to a business dinner, or attend an event specifically because "they need more women." Always laugh off this complete insult to your worth as a human being and never make a big deal about it. Save your complaints until you're with your girlfriends and don't cry about it until you're home alone in bed where no one can see your tears.
7. PRANK EARLY, PRANK OFTEN
Cover his pen collection with glitter. Switch his regular coffee with decaf. Leave him a voicemail message in your boss's voice saying that his compensation will be reduced significantly next quarter due to market fluctuations. You may think pranking is harsh or insensitive, but you need to rub that compassion right out of your heart if you're going to fit in.
8. QUOTE THE BIG LEBOWSKI
Or Animal House. Or Rudy. Or Hoosiers. Or whatever stupid movie they can't stop talking about.
Purchase Sarah's book How to be Successful Without Hurting Men's Feelings: Non-Threatening Leadership Strategies for Women on Amazon.