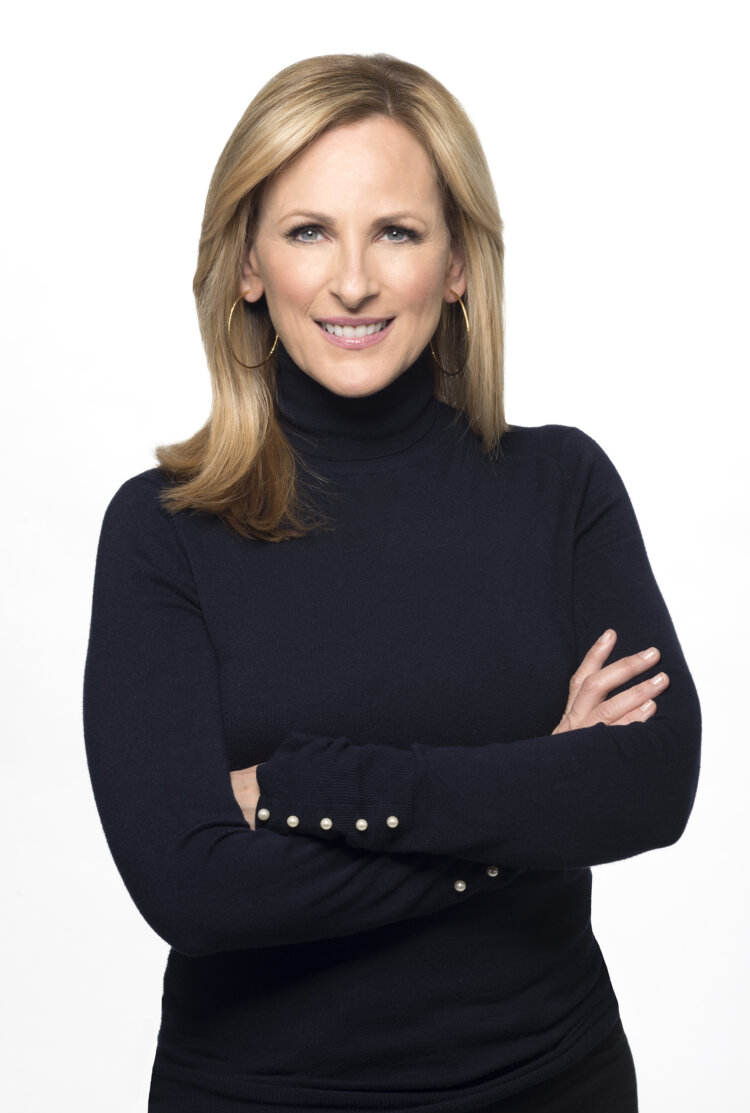 Marlee Matlin first became famous in 1986 for her role in Children of a Lesser God, for which she won the Oscar for Best Actress, the only deaf actress to do so. She lost her hearing at 18 months, started acting at age 7, and was discovered by the actor Henry Winkler. She has received multiple awards and nominations and appeared in TV shows from Seinfeld to The West Wing to The L Word. And now, she's executive produced the A&E special Born this Way Presents: Deaf Out Loud, which airs at 8 p.m. on Wednesday, Sept. 12. The documentary follows three predominantly deaf families and how they teach their children to overcome the social stigmas Deaf people face daily in the hearing world.
Here, Marlee took the time to answer our 5 Deep Questions. Read on for her answers about God, faith, and what she hopes the documentary will do for the Deaf and Hard of Hearing community.
Do you believe in God?
As a child, I was raised in the Jewish faith and believed in God. As an adult, I still practice my Judaism but prefer to say I believe in a higher power. That's because I have met so many people in my work and travels, of so many faiths and have come to understand one name does not fit what we call "God." A higher power, beyond anything we can comprehend, compassionate, kind and loving.
What do you think happens when we die?
I hadn't thought much of it until I met Tyler Henry, a medium who absolutely convinced me that we still exert our influence and stay in touch with our loved ones, even after we die. He told me things that my father said that NO ONE would know except me. So I believe our energy and spirit lives on in some form!
What were you like in high school?
A spirited, energetic but not so good student; I barely graduated. That's because I was more interested in cars, boys and drugs. However, just three years later, I got myself straightened out, got sober and have been sober since—which is now coming up on my 33rd year! I don't regret anything that I did only because look at the wonderful place I am now with my family and friends and career!
What do you hope to accomplish with Deaf Out Loud? Which issues do you most hope to illuminate?
That 35 million Americans who are Deaf or Hard of Hearing have stories to tell, each different, each unique, each from a perspective never imagined but yet, relatable and familiar to anyone watching.
How were the families for the show selected?
Families were chosen based on the makeup of their families (hearing kids, deaf kids), communication mode (signing only, signing and speaking, mostly speaking) and setting (farm life versus suburban life). We even have two mixed marriages, husband deaf/wife hearing and husband deaf, wife deafened (became profoundly deaf at 16 years old). Each has a great story to tell, from their unique perspectives!