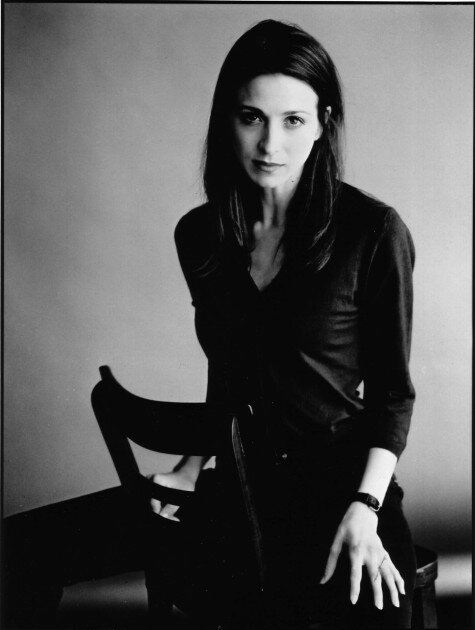 Marin Hinkle has made quite an impression on fans of The Marvelous Mrs. Maisel in her role as Rose Weissman—the 1950s-era Jewish matriarch to the show's titular character, Miriam "Midge" Maisel (played by Rachel Brosnahan). Rose is gifted at guilting, perfect at all times and expects her daughter to be as well. She dresses impeccably, has a flair for the dramatic, a penchant for psychics and is fiercely devoted to her family—all of which makes her fascinating to watch, but it's Hinkle's portrayal that makes Rose so endearing.
Hinkle has so embodied her character it's almost easy to forget all the prior turns she has taken on the small screen, including parts on Once and Again, Spin City, Law & Order, Brothers and Sisters, Speechless and Two and a Half Men. The actress grew up in Boston, aspiring to be a ballerina, but her plans were sidelined at 16 when she suffered an ankle injury, steering her career trajectory toward acting. The decision was initially frowned upon by her parents, both of whom were academics (her dad a college dean and her mom a Superior Court judge in Boston). They eventually came around.
On December 5, she returns to TV in season 2 of Amazon's The Marvelous Mrs. Maisel and promises an intriguing Parisian story arc for the ever-evolving Rose. "We left her in the first season essentially feeling betrayed by her daughter," she says. "As season 2 starts, she spins into a place that I don't think was imagined when we began the series. She is on a voyage of self-exploration that brings her to Paris. She is searching for an identity that isn't based on a codependent relationship with either a child or a spouse. Her trajectory is kind of similar to what has gone on with her daughter Miriam's own search for self. Rose is now on a quest asking herself, 'Where have I been and where am I going to go?'"
Ahead of the series return, Hinkle answers our 5 Deep Questions.
Do you believe in God?
I believe in a spirit that is beyond us as human beings. I'm not sure what it is, but I believe in something otherworldy, bigger than all of us.
What do you think happens when we die?
I'm so unclear about it, and I worry a lot about it. I'm fearful, nervous and sad about not knowing how I will connect to those that I love after I would be gone. I really don't have an answer other than that I am so hopeful there's a way our spirits will still be connected to those people we love most—because I can't bear the thought of not being with my own family forever and ever. So I'm hopeful that our spirits can continue on together.  
What were you like in high school?
I think I was nervous and self-motivated and a bit of a dreamer.
What most appeals to you about the character of Rose?
I feel like Rose is really, really bright and very witty. What she has that I don't have is a boldness that I love. She is unapologetic about her opinions, whereas I find myself often much more attuned to saying what I think is the appropriate thing. Rose really doesn't care about that quite as much. Yes, she cares about certain mores of the times, like for instance, she doesn't want her neighbors to know her daughter is getting a divorce. But she also can put someone down with the kind of zinger I would never have the guts to say in my own life. As for other characters I've played, like Judy on Once & Again and Judith on Two and a Half Men, it's interesting that those characters and the characters that tend to appeal to me are a million times more self possessed than I am. They have a courage and a chutzpah that I sometimes feel I lack and that I wish I had more of. So when I put that kind of persona on, it kind of inspires me. Then, of course, as soon as the character is done for the day I come back to myself and get a little bit meeker.
Aside from being with your son and husband, what would you say your happy place is?
Cape Cod. My name means "of the sea," it's derivation is "of the ocean." When I was little and I figured that one out, I fantasized about being somehow linked to mermaids, even though I've never been such a great swimmer. I have a nerve injury that is hard on my body, and I find that when the senses are activated with the ocean sounds around me, I forget my physical pain entirely. Whenever I'm in the ocean, I have this ability to either check out or check in, in a mindful way. I find myself at the greatest sense of peace when I'm in the ocean and somehow those beaches on Cape Cod, when no one is around in particular, are my greatest places of respite.
Watch The Marvelous Mrs. Maisel on Amazon Prime.