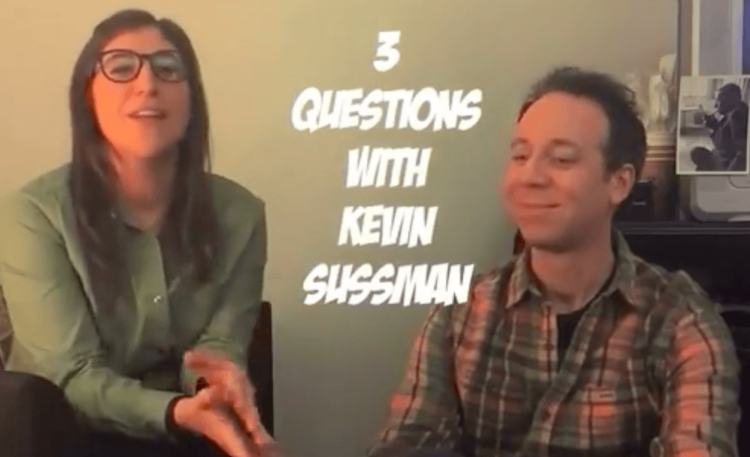 The Big Bang Theory universe has a number of strong supporting characters, including Stuart Bloom, the comic book shop owner who had been overstaying his welcome as a houseguest/roommate at the Wolowitz household. Even if you didn't know Stuart's last name was Bloom, you probably did know that he is played to geeky-creepy-sweet perfection by the quirky and adorable Kevin Sussman.
Fun facts from Kevin's IMDB profile include that he has done 46 episodes of The Big Bang Theory, that he played "Steve" in the Wet Hot American Summer original film and prequel series, and that he is doing a Netscape commercial. Since that last bit of trivia is outdated (from 2004!), why not just check out the clip above, for some more recent interesting things about Kevin, who stopped by Mayim's dressing room for a chat/mini-interrogation in this new video.
What's your favorite Stuart moment? Share in the comments.