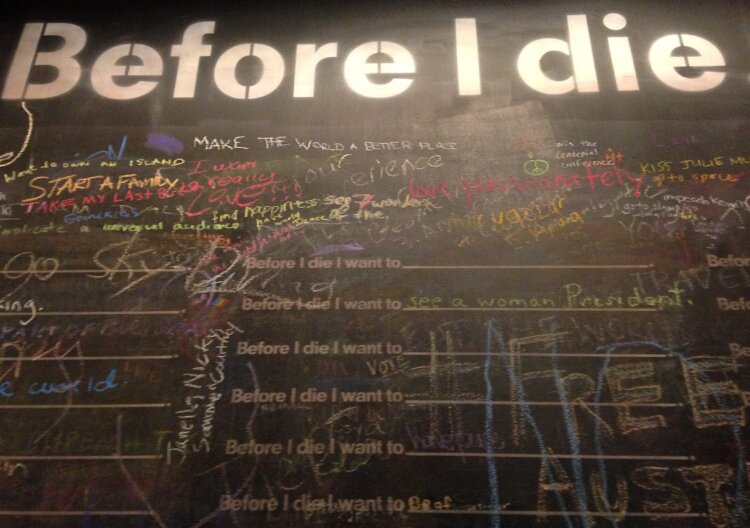 At Grok Nation, we want to have thoughtful discussions, whether they're about vegan lipsticks or how to solve the world's problems. Everyone's ideas are welcome. Each Monday we'll pose a new question and in the comments below, readers and Grok Nation staff alike can answer and engage with one another. Some weeks it may be lighter fare; other times we may dive deep.
And this week we're going to dive pretty deep. This week's question is:
What would you like to accomplish before you die?
Is there something you've always wanted to do? An extreme adventure from your bucket list or something simpler you keep putting off? Tell us about it in the comments below—and let us know your plan to actually make it happen!