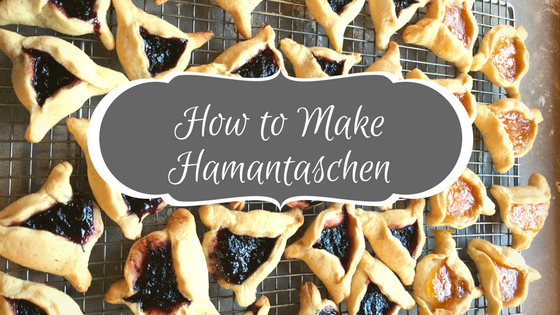 Purim starts tonight. Below is a vegan recipe for hamantaschen from Mayim's Vegan Table, but non-vegan substitutions are also provided – happy Purim!
The Jewish holiday of Purim is celebrated with ritual foods such as these three-sided cookies. Called hamantaschen ("Haman's Pockets" in Yiddish), they are named for the villain of the Purim story, which occurred in Persia (modern-day Iran) in the fourth century BCE. The dough is sweet and dense and any variety of fillings will work well with the versatile dough. Mayim and her mom make a "mishmash" filling from 1 cup of any jam with 2 tablespoons of melted vegan chocolate chips and a tablespoon of chopped almonds or walnuts. Other ideas for fillings: any flavor of jam; pitted and chopped dates; lekvar (cooked prune concentrate); poppyseed paste.
4 cups all-purpose flour
Equivalent of egg replacer for 3 eggs (or 3 eggs )
1 cup of sugar
8 tablespoons (1 stick) softened vegan margarine (or non-vegan)
1/2 cup of oil
1/2 cup of orange juice, freshly squeezed if possible
1-2 teaspoons baking powder
1 teaspoon of salt
Preheat the oven to 350 degrees F and grease a baking sheet.
Cream sugar, oil and margarine in a large bowl. Add the egg replacers and orange juice, mixing well. Add the flour, baking powder and salt and mix well. The dough will be smooth, with all ingredients well-incorporated.

On a floured surface, roll out the dough to about 1/8 inch thick. Flour the rim of a glass and cut out circles of dough. Place about 2 teaspoons of your filling of choice in the middle of each circle.
To shape the hamantaschen into triangles, pinch together the top and left side of the circle toward the middle. Do the same with the top and right side of the circle. Join the sides together. Bake on the prepared baking sheet until slightly browned.

From Mayim's Vegan Table: More than 100 Great-Tasting and Healthy Recipes from My Family to Yours