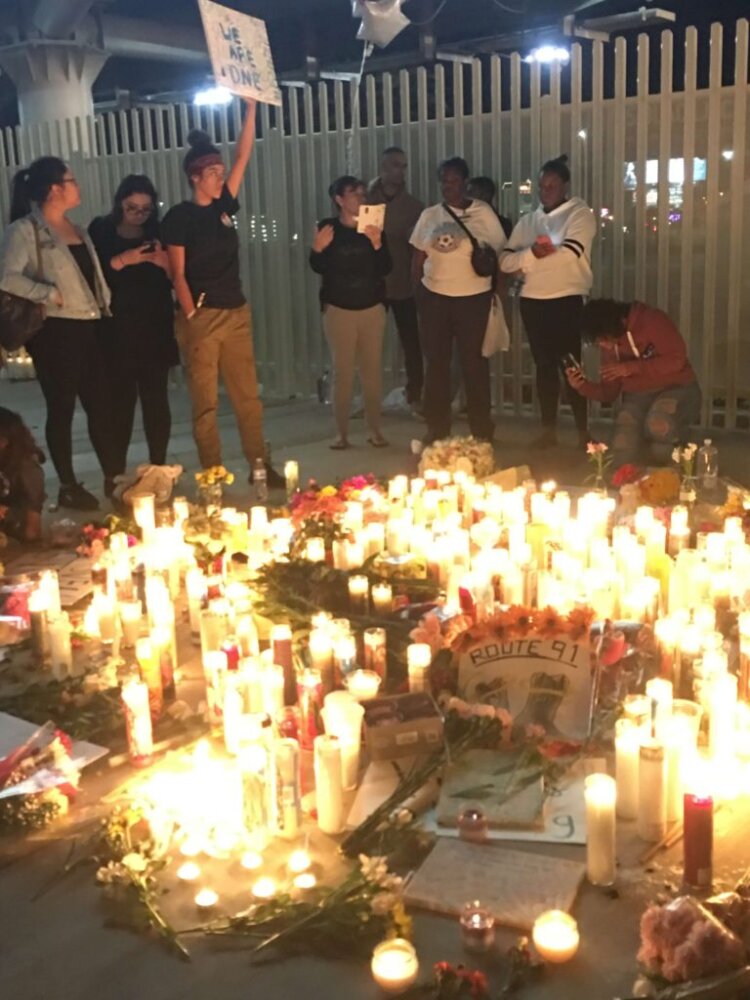 Like most Monday afternoons since I moved to LA, I met up with my good friend Rabbanit Alissa Thomas-Newborn. Like most Monday afternoons, we planned to sip iced teas from The Coffee Bean, catch up, and talk about our upcoming speaking engagements at synagogues.
But this wasn't like most Mondays. It was the day after the biggest mass shooting in our country's history. So when she picked me up and we began to drive it became clear that we weren't stopping until we reached Las Vegas. We didn't have a specific destination. But we knew we had to be there. What would we do once we got there? Whatever we could. 
We are graduates of Yeshivat Maharat, the first Orthodox Jewish institution to ordain women as clergy. Our founder, Rabbi Avi Weiss, famously teaches that leadership is about "showing up" – it's about being there, in the place where you're needed most. And that's what we did. We drove and drove, stopping only to fill our trunk with cases of food and water to donate to a local church. Then we drove some more. 
By the time we got to the church and dropped off the supplies, it was after 9pm. We attended a candlelight vigil on a street corner where hundreds of candles had been arranged on the sidewalk in the form of a heart. I looked around and saw strangers hugging, crying, and sharing stories. By the warmth of the candle light we recited "El Maleh Rachamim," a Jewish memorial prayer, in memory of the victims.
Our last stop was the convention center, which is being used as a family assistance and reunification center. Our mission was to provide pastoral spiritual care to anyone in need. We arrived late and all but two families had left. One family had been there for fourteen hours, waiting on any news about their daughter. Was she dead? Injured? Lost? She was simply missing. Her parents were joined by her brother, sister, cousins, aunts, uncles, and friends. The look on her mother's face and the wail that escaped her lips upon hearing that there was no update will forever be branded in my memory. There is no sound like that of a mother mourning her child. The hell of living in the unknown was somehow more painful than the confirmation of even their worst fears. As strange as it sounds, I feel blessed to have shared that moment with them.
As we began our journey back I was overwhelmed by how the city had come together to support and hold one another. Volunteers were walking the streets handing out food and water. People were talking, hugging, and reflecting. Chaplains, grief counselors, and social workers were working to support a grieving city and mourning family members. After about five hours I left Vegas with a deep sadness and an overwhelming sense of hope. In the aftermath of such evil was a wave of love, kindness, and unity.  I had seen it. I had experienced it.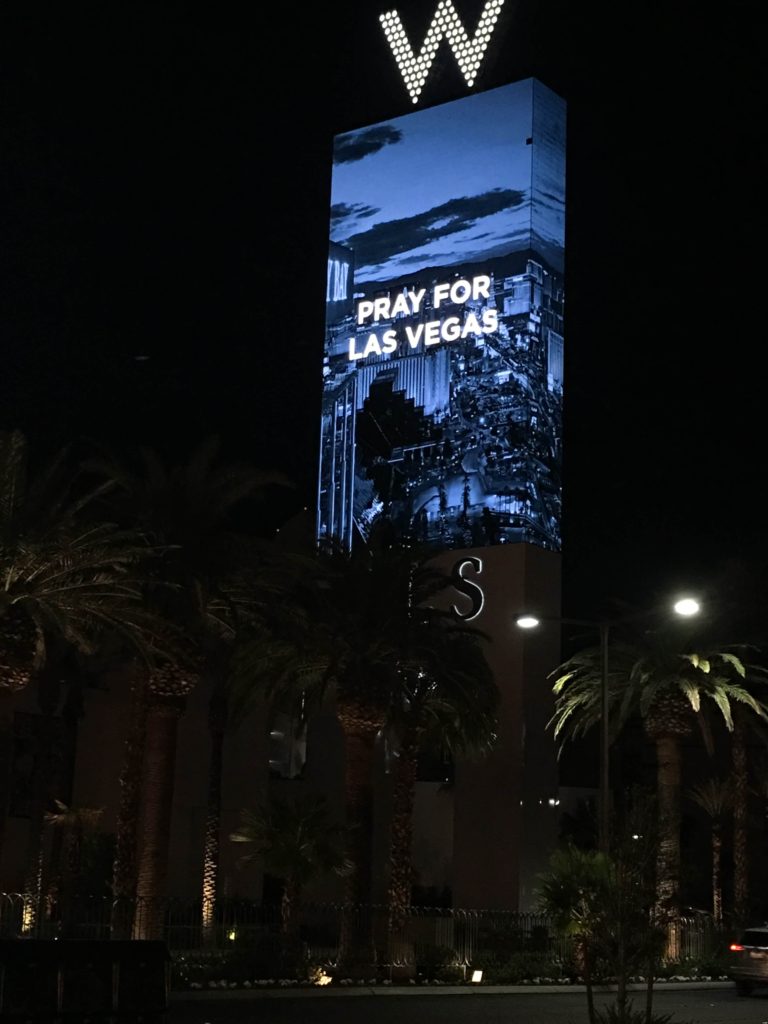 The need for support is critical and will be ongoing and it can be hard to know what to do, especially from afar.  Last we heard, the blood banks were full and there were sufficient donations of food and supplies. The Clark County Commission Chair from Las Vegas has set up a fundraising campaign for relief and financial support for the victims and their families. What these families lost can never be replaced, this is the least we can do to show our support at this time of need. Rabbanit Alissa will continue to be in touch with a Chaplain Rocky Dickerson, our contact in Vegas, and keep you all updated!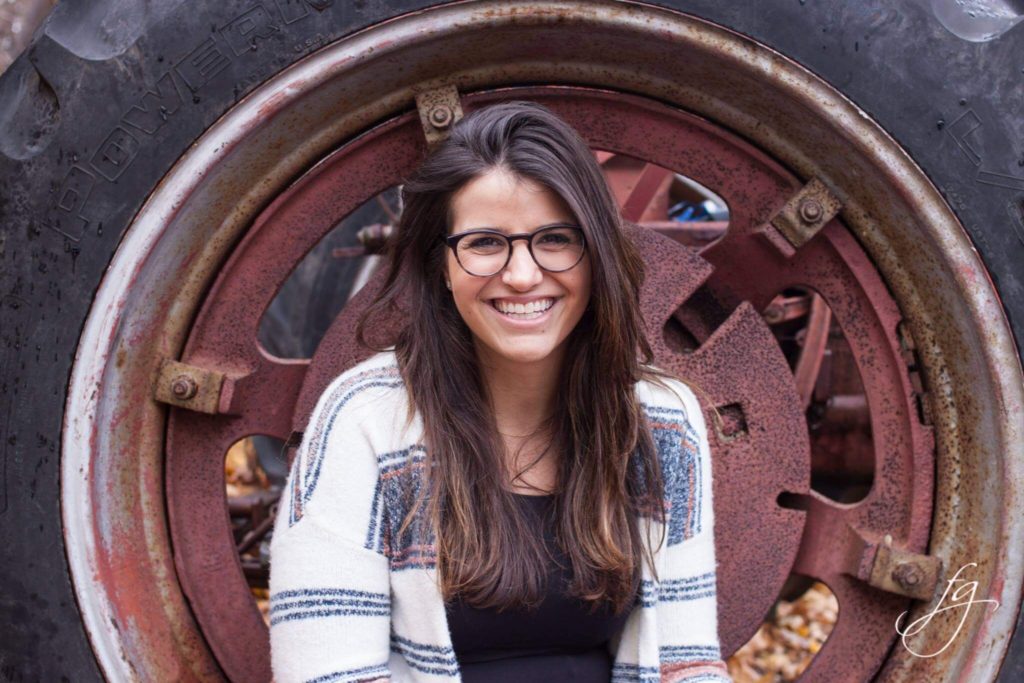 Ramie Smith is the video producer at Grok Nation. Her favorite things include sharks, baking, and crafting dinosaur terrariums. She wants to be Tina Fey when she grows up.