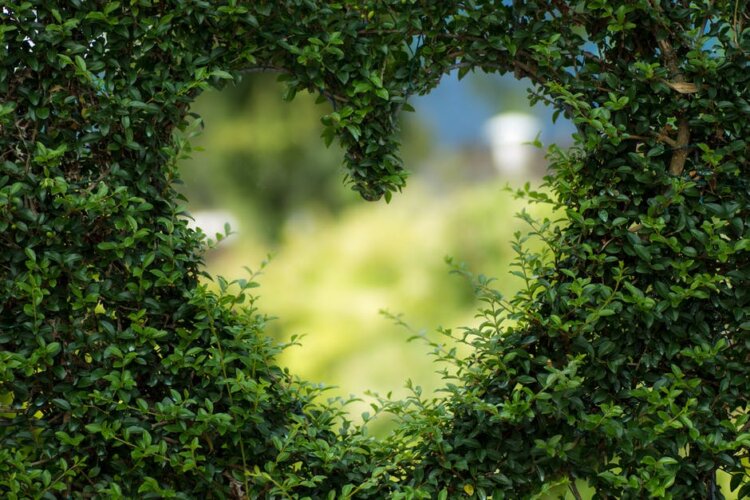 More than a billion Valentines are sent across the globe for February 14th and more than 36 million boxes of chocolate are purchased each year, creating epic amounts of waste for just one day of celebration. Protecting our environment is becoming more essential with each passing day, making the purchase of disposable gifts with excessive packaging less thoughtful than you'd like them to be. You love the environment, but you still want to celebrate, and tradition dictates that candy, flowers, wine, cards, and other presents are expected for Valentine's Day.
Luckily, there are lots of wonderful gift options out there that won't cause any environmental damage, and even some that are actively helpful!
If your loved one is something of an environmental activist, you might consider having a tree planted in his or her name, or perhaps you can make a donation to one of the many organizations designed to help sea turtles or fight climate change. You can even do a little research and find restaurants, theaters, and much more in your area that are LEED certified and/or use solar or wind power in their buildings.
However, if your significant other is more traditional, consider some of these fabulously eco-friendly gifts…
Flowers
The floral industry is typically one with a sizeable carbon footprint. Flowers that are raised in non-sustainable ways take a toll on the environment, and approximately one-third of all flowers that are cut end up not being sold at all. When you consider the distances most flowers travel during shipping, buying a bouquet doesn't seem very green.
There is a florist, however, that is making environmentalism a priority. Bouqs is a company whose flowers are grown in a sustainable way and are cut the day you order them, not before, preventing excessive waste. Their bouquets start as low as $36, and each listing includes the name of the farmer growing your flowers as well as their location, giving you the ability to choose how far your flowers will travel.
Cards
Sending a card for Valentine's Day is a sweet, affordable way to let your loved ones know they are important to you, whether they live two blocks over or half a world away. Unfortunately, most cards will be dumped in landfills.
Luckily, companies like Paper Culture are changing things in the greeting card industry. They use only 100 percent post-consumer recycled paper, offset their carbon footprints by donating to carbon offset projects through carbonfund.org, and plant a tree for every order they receive.
You can also check out the cards at Bloomin, made from recycled materials with water-based inks in a facility powered by solar energy. Not only do they create beautiful cards, but their paper is seeded, which means that you can plant your card outside and a beautiful garden will grow!
Wine
If your partner enjoys a nice, robust glass of wine, you can't go wrong with an Earth-Friendly Wine Club membership from Vinesse. For this particular wine club, Vinesse sources from vineyards that are ecologically conscious, fertilizing with by-products from the winemaking process and growing pesticide-free grapes.
Chocolate
Chocolate is probably the most common gift given on Valentine's Day, and for good reason—it's delicious! That being said, there's a lot of waste (red plastic boxes, liners, and trays all sealed in a plastic sleeve to keep them fresh). Fortunately, there is some excellent chocolate out there that focuses on sustainability.
EatingEvolved sells vegan, paleo chocolates sweetened with organic coconut sugar. Their vegan and minimally processed products have smaller carbon footprints than that of their animal product counterparts, and they offer some of the more classic flavor pairings like chocolate with crunchy caramel and dark chocolate with sea salt and almonds.
Candles
If you are looking for a lovely gift or simply want to celebrate by candlelight this year, consider purchasing candles from FRÈRES BRANCHIAUX. Not only do they have a recycling program that allows you to return the jars, making them a great eco-friendly product, but they are a small business started by three young brothers who source all their materials locally to keep their carbon footprint small.
Bijou Candles produce vegan candles made from 100 percent soy wax, helping limit the impact they have on the environment.
Clothing
If you'd like to get your significant other a little slinky something as a gift this Valentine's Day, you could do no better than purchasing an outfit from The Reformation. One of the most sustainability-focused companies I've ever come across, they think about everything from an eco-conscious POV, including the water they use, the energy that powers their factories, their fabrics and dyes, and everything else that goes into the process. Check out their page of sustainability practices to get an idea of how important this is to them! And they make beautiful clothes.