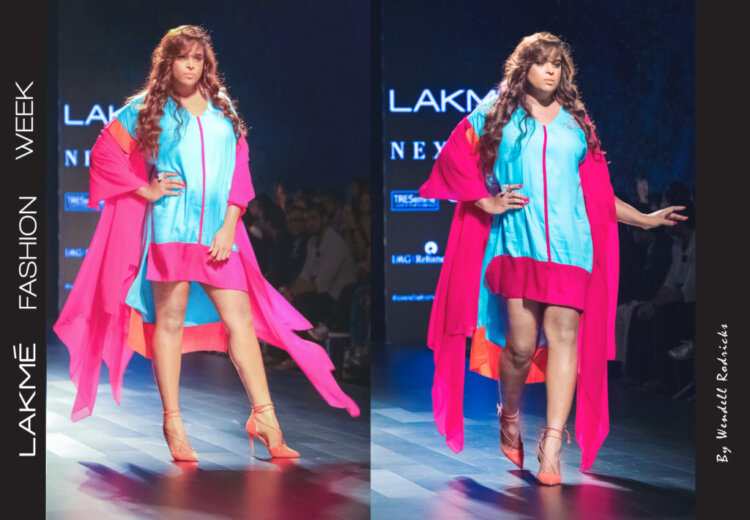 Mona Varonica Campbell strides down the runway, dressed in a flowing pink dress, bright orange lipstick, auburn hair and stilettos. In September 2017, during a fashion week in India, the 28-year-old sashayed her way into headlines as the country's first trans, plus-size model.
Local media called her a star and a role model for the LGBTQ community. The label is something she can do without. "There is no need to highlight my gender or sexual orientation," Mona says. "Focus instead on my success."
In addition to her modeling career, she has her own makeup studio, has worked as a grooming coach, and recently completed her doctorate in business administration.
Born Adapala Mohan Naidu in a wealthy South Indian family, she grew up with a deep passion for dressing up and collecting clothes and accessories. The young Adapala's dream was to become a model, but her father wanted her to become a doctor. "I had to choose between my dreams or those of my parents; I chose fashion," she says. It was while studying Fashion and Textile at the National Institute of Fashion Technology (NIFT) Hyderabad that the teenager decided to try Hormone Replacement Therapy (HRT). "My father was initially against it, but my mother and sister stood by my side," she says. "I was also lucky to have the support of my college friends and faculty." What followed was a degree in fashion management at the London School of Fashion, and a move to Canada for work.  
It was there that she underwent medical surgery and began her life as a woman.
Her journey came with a new name: Mona Varonica Campbell; each part of her name had a special significance. While working as an announcer in malls, her feminine voice earned her the name Mona. In Ontario, while working with MAC Cosmetics, she was called Varonica — a name she also used for her makeup studio in India, Varonica Makeup Artistry. Campbell comes from the feisty supermodel, Naomi Campbell. "The hormonal therapies and gender reassignment surgeries caused me to gain weight, but I was prepared," she says. "In Canada, I started getting offers to be a plus size model, and that just gave me further courage to continue pursuing this line." 
Then, the Lakme Fashion Week gig came up.    
"I learned about the call for auditions through social media," says Mona. "They were providing opportunities to trans women. It was the first time I actually identified as trans on paper." A fashion label she was working with was hesitant to promote her as a trans model and thought her presence would harm their more 'conservative' customers. Luckily for her, the designer was on her side, and after two months of negotiations, she became the model who opened the show. Mona had the last laugh: after seeing all the positive publicity she received after the fashion show, the brand was only too happy to acknowledge her work.    
"I try and keep such negative people out of my life," Mona explains, adding that she has refused to work with them since the show. She considers herself lucky to always have a strong support system of family and friends, particularly in India.  "A lot of parents in Indian families are not comfortable with the idea of the kids being gay/lesbian. I consider myself very lucky to be blessed with supportive family."
It is her family's support that helps her deal with the negativity and tune out the naysayers. After an interview where Mona discussed being a trans model, her father's best friend walked into their home and told her parents, 'We thought you were dead, seeing how your child has been behaving in public and humiliating you'. Her father's response was to tell him that 'my daughter has made me proud'. "They aren't close family friends anymore," adds Mona.  
Instead of dwelling on the past, Mona now looks to her promising future.  "I want to create a signature plus size line of clothing, and improve my makeup label. And do more fashion shows."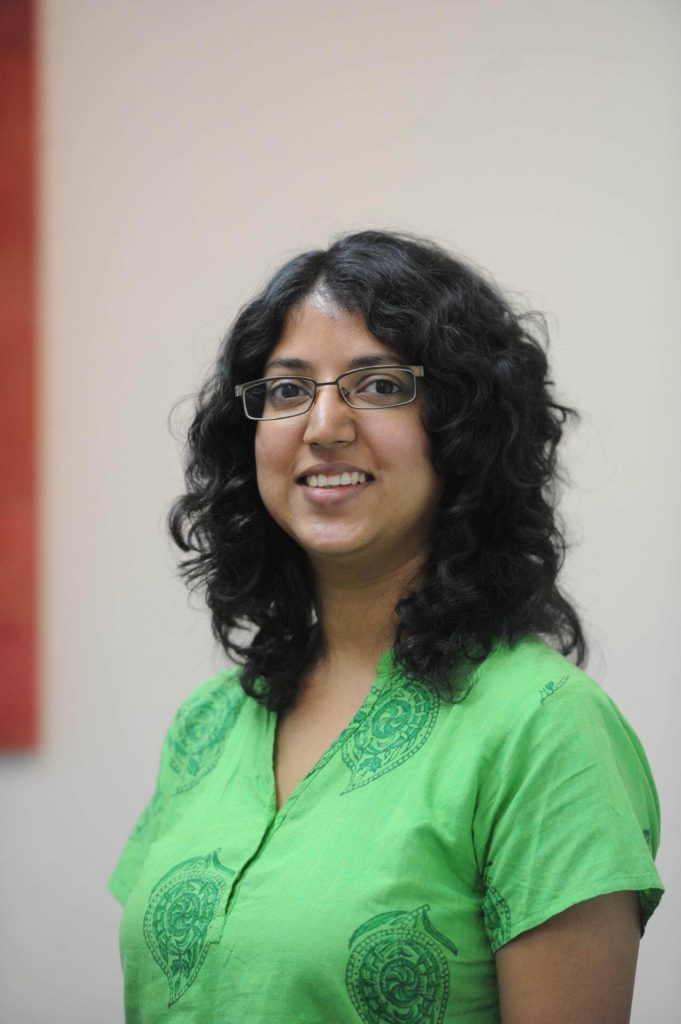 Joanna Lobo is a freelance writer and journalist struggling to make sense of life in India. A silent feminist (they do exist!), food snob, and Potterhead, she prefers canine company to that of humans. In her spare time she can be found creating an alternate timeline, and figuring out how to battle the patriarchy.