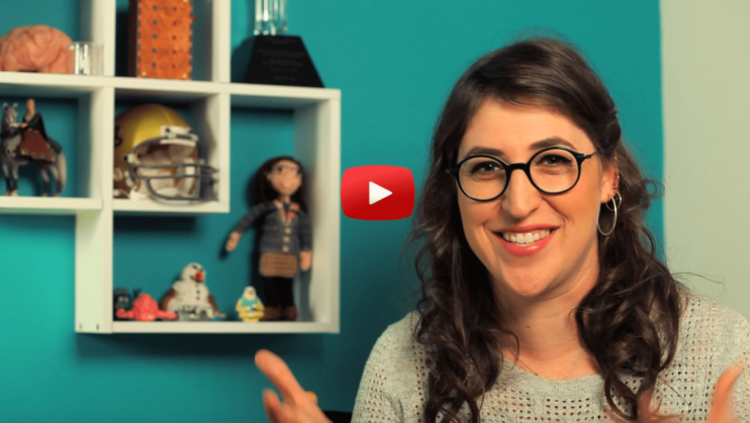 "I am a thoughtful person, I am a skeptical person, and I am not a person who believes blindly in anything, so how is it that I believe in God and what does that belief look like?"
For many people religion and science are disciplines that are too different to co-exist. But for Mayim, the two come together to make her who she is: an observant Jew with a strong belief in God who also believes in and loves the scientific world. This newest vlog is your backstage pass to how Mayim views these two essential influences in her life.
What is and isn't Mayim's view of God? Hear Mayim's thoughts on how amazing science is, and how her spiritual connection with that information "is what it means to have a relationship with God." Plus, a number of thoughts on love, heartbreak, despair and hope. Don't miss this newest vlog! (And subscribe to her channel to make sure to get her newest videos as soon as they're posted…)
Interested in more thoughts from Mayim about the intersection where faith meets science? Check out this article. Do you also integrate faith and science? If so, how? And if not, why not? Let us know in the comments.