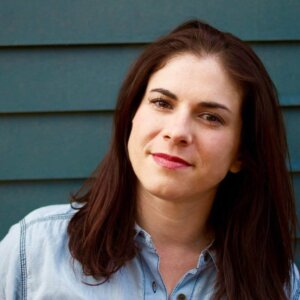 Lia Mandelbaum is the Director of Programming and Engagement at Temple Beth Am in Los Angeles. She is a graduate of Cal State LA, where she earned a bachelors and masters in social work.  Lia worked for Beit T'Shuvah, the Jewish residential treatment center for addiction, and the Pico Union Project, a multi-faith cultural arts center and house
of worship. She has also worked as a consultant for JQ International,
a community that nurtures a healthy fusion of LGBTQ and Jewish
identities.  She is an alumna of the Jeremiah Fellowship with Bend the
Arc: A Jewish Partnership for Justice, and NewGround: A Muslim-Jewish Partnership for Change. She is a published writer and has her own blog with the Jewish Journal called "Sacred Intentions," which she used as a platform to build understanding and bridges across faith
communities.  She was a part of the leadership of "The Compassion Games: Survival of the Kindest," which offers fun and creative ways to catalyze compassionate action in communities.  She was also recognized as an emerging faith leader through the Future50 cohort, developed in partnership between the Interreligious Council of Los Angeles and USC's Center for Religion and Civic Culture.
LATEST ARTICLES