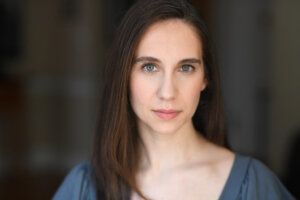 Courtney Antonioli is a writer, performer, and filmmaker. Her award-winning entertainment has been performed Off Broadway in New York City, and throughout the country. In 2017 her solo-show, "18 days. 48 girls." earned NYC's Frigid Festival Audience Choice Award for best show. She hosts Golden Girls Bingo at Q.E.D., named one of TimeOut NY's "things to do" in NYC. In 2015 her play, The Mount, about Pulitzer prize winning author Edith Wharton, debuted at Wharton's home in Lenox, MA.
She writes and produces, Stay Golden, a web series of original content inspired by The Golden Girls that has been featured on Nerdist and The A.V. Club. As a storyteller she has been featured on The Moth Radio Hour and Podcast, Tell It Brooklyn, Videology, Q.E.D., Split Personality, Fast Track and more. Her show, Courtney Goes To Camp, premiered at the 2015 SOLOCOM at The PIT.
For more information about Courtney check out her website.
LATEST ARTICLES