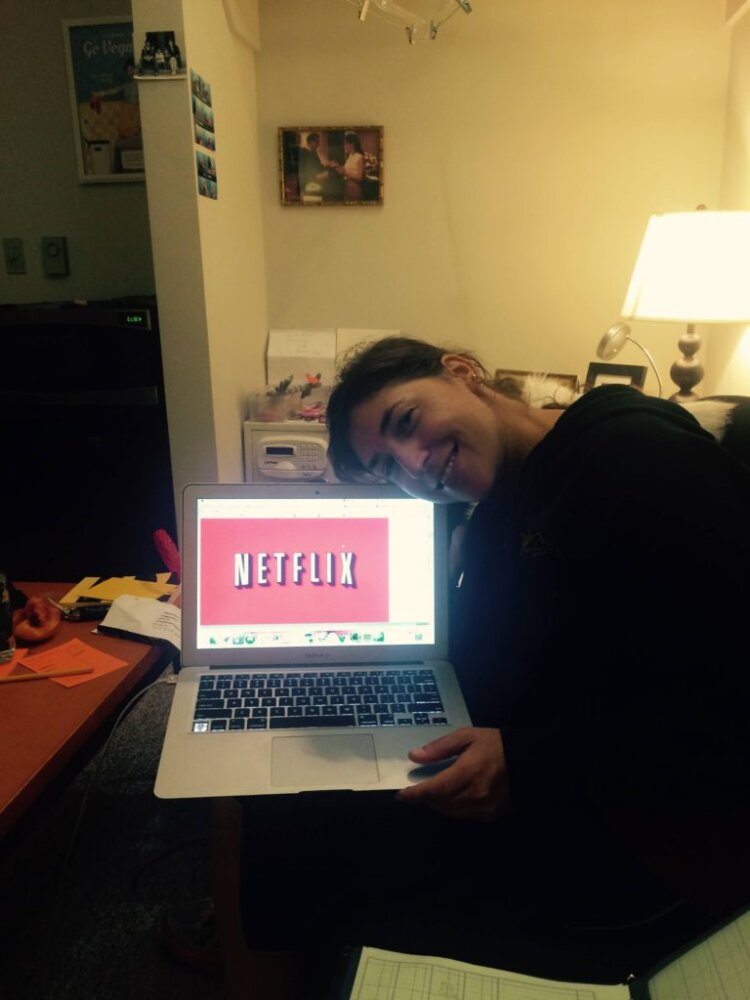 You probably know about Netflix as a source of streaming content – movies, specials and now originals. (As you probably know, I don't watch a lot of television, but I do sometimes rent movies using Netflix.) But you should know about Netflix, because everyone needs to give a "woot woot" that they are now giving rockstar maternity and paternity leave (to some of their employees).
Northern European countries such as Denmark, Sweden and Norway have been doing this for years, to the chagrin of our capitalist bosses. "It won't work…" "it's not good for productivity…" "those countries are small and not like ours, there's no comparison…"
Well, folks: you were wrong.
You know how those countries report "happiness" and they don't die of cancer, heart disease and stress-related diseases at the rate that we do? It's because they are treated well by their governments, and it's because they are treated well at work.
When your job respects your life outside of work, you work better. When you are given time to develop your capabilities as a human being who has chosen to procreate, you work better. Karl Marx said in 1848 that if workers are denied the rights of human beings, they will slowly stop acting like human beings. Netflix has joined the ranks of companies that care about how their workers feel and I love it. (There's a very good rundown of the issues surrounding this subject on NPR.org.)
As a neuroscientist, I especially love this development because I believe that it is biologically and psychologically beneficial for a child's parent to be with them in their formative years. Yes, because women have breasts and typically are wired hormonally to be caregivers as a result of hundreds of thousands of years of evolution, the other is an obvious choice, but fathers are competent and amazing as well. I advocate for a child's parent to be the primary caregiver for as much of the first year as possible, and most pediatricians who are being honest with you will agree.
As a mother who decided to stay home rather than pursue a postdoctoral position at a University after getting my PhD, I am thrilled. I was not always "stimulated" at home, and I for sure wasn't always happy. But having the opportunity to spend time with – and learn from – my children is one of the reasons I had them.
To be sure, this move isn't the solution to everything; after the initial reports of this new policy, others pointed out (see this piece) that in many companies this policy is only offered to "top-level talent, not the vast majority of American workers." And the discussion of how much parental leave someone should take was boosted again this week by Yahoo CEO Marissa Mayer's announcement that she planned to take only two weeks off when she has twins in December. (You can read about some of the issues with that announcement in this post on Kveller.) But I am beyond thrilled to see more and more companies acknowledging how powerful it is to allow parents to raise their children without the fear of losing benefits or seniority. I may even watch one more movie this week on Netflix to celebrate. Maybe even with my kids.